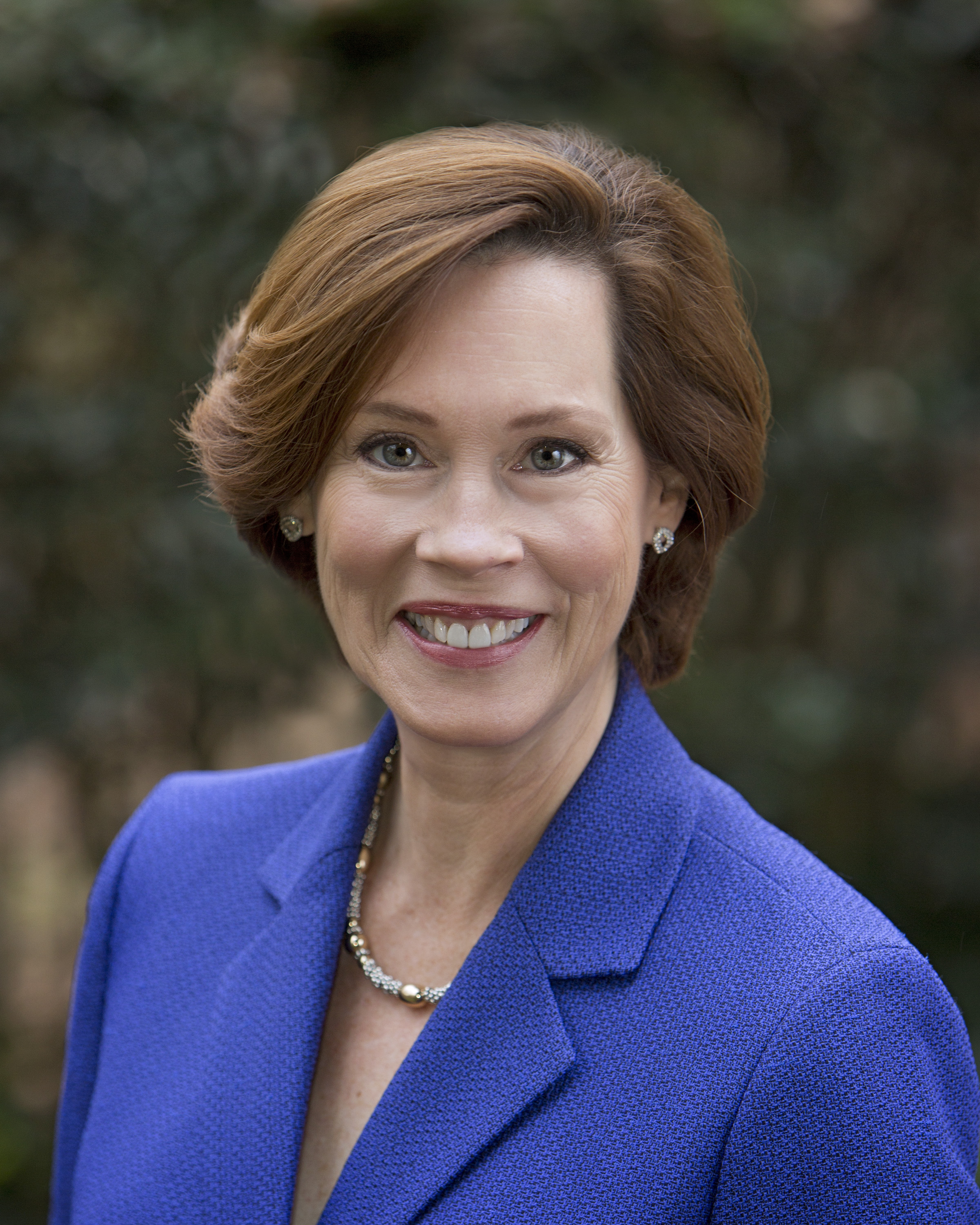 Linda Granzow
704-965-4409
lindagranzow@gmail.com
A successful real estate business relationship requires understanding, trust, communication and a sound strategy.
Why Linda?
As a licensed Realtor® in the states of North and South Carolina, my passion is to exceptionally guide and serve my clients in their important real estate decisions, truly turning a time of potential stress into a gratifying success.
Having moved from Michigan to the Carolinas over 23 years ago, I have gained great insight into the Charlotte area, its communities and amenities. It is a great place to have raised a son and daughter and we love living here! My strong financial background as a CPA and corporate controller means I pay attention to intricate details and provide my clients with analysis of all critical information needed to make sound, informed decisions. In coordinating and supervising the renovation of two of the homes we have lived in, I have acquired reliable professional resources for mortgage financing, property inspections, remodeling, staging/design, and home repair experts. In addition, as a member of the SRES Council, I have an expert understanding of the unique lifestyle and financial needs of my 50+ aged clients. My goal is to provide you with the best professional real estate services when buying or selling your home. My Client Testimonials
My Approach
Understanding
By listening carefully, with professionalism and confidentiality, I aim to understand the motivation and needs of my clients. This allows me to customize the best approach to meet their buying or selling goals. I use a team approach, executing that plan to achieve the desired results. I spend the time necessary to ensure my clients feel supported and heard throughout the engagement.
Trust
Whether it is strategic pricing, marketing, writing a contract, or negotiating on behalf of my clients, I strive to establish my clients' trust and confidence. It is important that they know that I am dedicated to them and will work hard on their behalf to meet the challenges presented in each transaction with a positive attitude, integrity, and effective problem-solving—where there is a will, there is a way!
Communication
I take a proactive approach in reaching out to clients, agents and others involved in a real estate transaction, to ensure clear expectations and the best use of everyone's time. Good communication is the key to getting valuable feedback and reducing unforeseen problems and unintended delays. I enjoy educating clients to become familiar with new real estate laws and practices, as well as how to evaluate the components of a good offer.
A Sound Strategy
It is very satisfying to see my clients reach their real estate goals with a minimal amount of worry and stress. It is the result of following 1) an organized process from start to finish, whether it's preparing and presenting a home for market, or finding that perfect next home or investment opportunity, 2) a system that keeps the transaction on track from contract signing to closing, and 3) good old fashioned humor and resiliency when challenges are encountered.
One of my favorite quotes is "Good things come to those who wait, but great things come to those who don't!" I am ready and would love to help you!
Organizations and Designations
Member Charlotte Regional Realtor Association
Member Carolina Multiple Listing Service
SPS (Strategic Pricing Specialist)
SRES (Seniors Real Estate Specialist)
My Client Testimonials
Every Step of the Way

"Sold in one day…WOW!…When we met with Linda and she explained her marketing plan, how she would help us stage the home, have professional pictures taken and help in any way to see that our home got the best coverage possible, we realized what a treasure we had in our professional Realtor. Linda walked us through the process every step of the way. We will be forever grateful for Linda's help and assistance in listing and selling our home. We were in good hands and the trust we had in her was well placed. We would recommend Linda and her firm to anyone who needs to sell their home." ~ Rita & Jim B. June 2017 (Raintree)
Always Available

"Linda went above and beyond in so many areas. {She} was so easy to work with. She was always available to discuss any concerns we had and followed up quickly. We had an offer in just a few days and the price was more than we expected when we had initially considered selling. Linda really did her homework to get us the best price in the least amount of time (and hassle)—we couldn't be more pleased with the outcome of this experience. Would—and have!—recommended to others." ~ Robert & Dana N. June 2017 (Providence Plantation)
Sold in One Day

"When we decided it was time to move, that began what I believed to be a time of complete chaos. However, I have known Linda Granzow for many years through our church and asked my husband, who has been in the real estate business for almost 45 years and knows LOTS of real estate agents, to ask Linda to represent us. He agreed and with Linda's help, our house sold in 1 day. She was aggressive in finding us a new home and did. We have completed the sale of our house, bought the new one and have been so incredibly pleased with Linda's help in selling our old home and finding this new one. I would –and have—recommended Linda to people I know, and will continue to do so, without reservation. She made one of the most stressful times in folks' lives, a joy. Thank you, Linda for all you did!" ~ Lynn & George E. May 2017 (Ivy Hall, Drayton Hall Estates)
Wonderful Resource and Insight

"We would like to take this opportunity to recommend Linda Granzow to anyone looking to buy or sell a home. She is a dedicated agent, intent on satisfying every real estate need of her client. Linda attentively listened to our "need" and "want" list and then quickly set up all the showings we desired. We found her insight into the prospective properties very valuable and after quickly finding the perfect home for us, she navigated us efficiently and smoothly through the contract negotiations, due diligence and closing. In addition, she was a wonderful resource for all sorts of professionals from painters to mortgage bankers. {We} have purchased seven homes over the last 20 years. Linda made a process that we know can be difficult and arduous one that was incredibly smooth and painless. Her responsiveness and attention to detail gave us great comfort from start to finish, and her professionalism was very much appreciated by buyer and seller alike." ~ Chris & Victoria B. March 2017 (Dilworth)
Excellent Services

"Always very professional. Consistent and reliable from Listing to Closing. Great communication skills and follow up. Price and value for services excellent. We would be very happy to recommend Linda." ~ Murray & Susan L. August 2016 (Beverly Crest)
Commitment

"She is very personable and approachable. Hard worker and very dedicated to the task of selling. High sense of commitment to her clients." ~ Jack & Theresa D. September 2016 (Bridgehampton, Ballantyne Country Club)
Knows the Charlotte Market

"You will not find a more capable, qualified, passionate professional than Linda when it comes to selling your home. From your first meeting to "the handing over of the keys" she will be there for you every step of the way. You can count on her to sell your home quickly because she has done her homework and knows the Charlotte market. She will smoothly guide you throughout the entire selling process and produce the results you are hoping for. I would recommend Linda 10,000 times over. Simply the best." ~ Beth & Phil K. July 2016 (Providence Country Club)
Total Professional Help


"Linda, it is truly the best real estate experience we have ever had thanks to your total professional help. You are a gem. You ARE THE VERY BEST in the business!!!!Many many thanks." ~ Rob & Connie H. July 2018 (Ballantyne Meadows, The Cottages)


Expert Problem Solving

"From beginning to end, Linda was willing to go the extra mile. She was professional in every way ,helped us to overcome any obstacles with expert problem solving, and was upbeat the whole time. She gave us 110% of her time and effort.We would recommend Linda to any prospective seller." ~ Rob & Melissa B. June 2018 (Ballantyne Country Club)
"We would like to take this opportunity to recommend Linda Granzow to anyone looking to buy or sell a home. She is a dedicated agent, intent on satisfying every real estate need of her client. Linda attentively listened to our "need" and "want" list and then quickly set up all the showings we desired. We found her insight into the prospective properties very valuable and after quickly finding the perfect home for us, she navigated us efficiently and smoothly through the contract negotiations, due diligence and closing. In addition, she was a wonderful resource for all sorts of professionals from painters to mortgage bankers. {We} have purchased seven homes over the last 20 years. Linda made a process that we know can be difficult and arduous one that was incredibly smooth and painless. Her responsiveness and attention to detail gave us great comfort from start to finish, and her professionalism was very much appreciated by buyer and seller alike." ~Chris & Victoria B. March 2017
"Sold in one day…WOW!…When we met with Linda and she explained her marketing plan, how she would help us stage the home, have professional pictures taken and help in any way to see that our home got the best coverage possible, we realized what a treasure we had in our professional Realtor. Linda walked us through the process every step of the way. We will be forever grateful for Linda's help and assistance in listing and selling our home. We were in good hands and the trust we had in her was well placed. We would recommend Linda and her firm to anyone who needs to sell their home." ~Rita & Jim B. June 2017 (Raintree)
"Linda went above and beyond in so many areas. {She} was so easy to work with. She was always available to discuss any concerns we had and followed up quickly. We had an offer in just a few days and the price was more than we expected when we had initially considered selling. Linda really did her homework to get us the best price in the least amount of time (and hassle)—we couldn't be more pleased with the outcome of this experience. Would—and have!—recommended to others." ~Robert & Dana N. June 2017 (Providence Plantation)