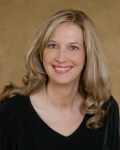 Cheri Wickham
951-965-6460
soldoncheri@gmail.com
I am actively licensed in North Carolina, South Carolina and California. My real estate career began in the early 1990s while working for a real estate attorney in a prestigious Southern California law firm. Because of my passion for the industry, I eventually obtained my real estate license, focusing on residential and land transactions, and real estate investing. Once licensed, I began working for Prudential California Realty, and later transferred to Guardian Realty Services, located in Riverside, California. After my husband, a pastor of a large church in Riverside, passed away unexpectedly from undetected heart disease, I found myself widowed at a young age. Because I have been through the sudden loss of a spouse, I have a special understanding of the pain and sorrow clients who have lost a loved one experience and the compassion and understanding needed in those situations.
After visiting the Charlotte area and falling in love with it, I relocated to the beautiful State of North Carolina. I grew up in Bozeman, Montana, and feel that had a lot to do with my immediate love for North Carolina, the kindness of the Southern people, and the Southern culture.
Whether you are buying or selling immediately or sometime in the future, please feel free to contact me. My approach is honest and realistic ~ my level of commitment is second to none.